Despite our best intentions sometimes diet alone isn't enough to give our body all it needs.
A stressful lifestyle, overwork, toxic build-up, illness, travel, hormonal fluctuations and even just the aging process itself means the nutrients from our every day diet are not quite enough to restore our depleted levels which are vital for optimal health, weight loss and cognitive function.
In addition, many post-40 women experience diminished hormone production (estrogen, progesterone and testosterone) and this results in a myriad of symptoms including weight gain, declining energy levels and increased moodiness.
DNA degeneration starts to increase, causing weakened cell structure resulting in wrinkles and sagging. CoQ10 levels also drop drastically and this affects our cellular energy (for exercise and recovery), muscle function and heart health.
If you feel that despite your optimal diet you're still not quite 100% then it's worth considering supplementing wisely.
But how do you know what to take and what brand to choose?
In my experience the problem is that most of the supplements you find in your grocery store, chemist or drug store are synthetic products that contain hydrogenated oils, food colors, preservatives, and other chemical additives and fillers.
Because these vitamins are synthetic they are difficult for the body to digest, absorb and assimilate.
But supplements derived from whole natural foods enable the vital natural nutrients to be properly digested and optimally utilized.
Because there is no heating or alteration of the basic natural compounds they are pure and non-toxic.
The nutrients and important enzymes remain intact to aid the digestive process and facilitate absorption into the blood stream so the nutrients can be delivered to where they are needed most.
It's worth taking the time to understand what's going on in your body and how supplementation can help.
So I asked Madelynn Tolsma, Head Nutritionist from the cutting-edge New Zealand company X-tend Life to explain what I like to call the Transformation Trio of essential supplementation for women:
r
Click play to listen to the interview now.
Summary of Supplements Discussed During the Interview 
r
r
          
r
r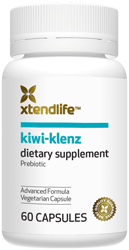 r
r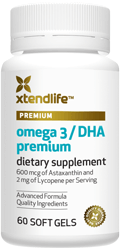 r
r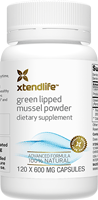 ~~~~~~~~~~~~~~~
Again, thank you Madelynn for sharing such valuable information and wise advice.  
If you have any questions for Madelynn or myself please just post below.
Remember, always put YOU first – for your health and wellbeing!
Bel XO